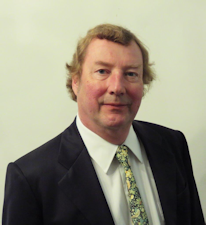 Testimonials
On many occasions, Hugh has provided thought-provoking insights which had the power to change the way we conduct business. He has earned the respect of our staff by consistently fostering a professional yet collegial, team environment.
Gaetane Lefebvre,VP, Strategic Marketing Research and Analytics,
RBC Financial Group
Brilliant Hugh, .... you are a genius.
Drew Wolf, Owner
League Collegiate Outfitters
Hugh helped orchestrate our off-site meeting of Associates, facilitated the strategy sessions and delivered an intriguing and entertaining presentation on the final day. It was all a great success. Thank you Hugh.
Susan Philpott, Partner and member of the Executive Committee,
Koskie Minsky.
Your care and perseverance while we went through the process of understanding where we are and what we need to do from a marketing perspective was second to none.
Sifu Dylan Kirk
Spiritwind Internal Arts
We engaged Hugh and David to review our Customer Loyalty Program. They provided us with insights into its benefits and recommendations on how we should deploy our Human and Technology resources to further our business strategy. They were a delight to work with.
Vice President, Marketing,
VIA RAIL
You have enabled us to rejuvenate and breathe new life and purpose into our organisation, thank you.
Jay Tropianskaia, Director of Training, Senior Faculty,
The Gestalt Institute of Toronto
Thelma and Hugh's work is a good complement to our Archetype discoveries. They are team players who have an excellent grasp of the Archetype methodology and discovery insights, as well as the strategic orientation to help an organization implement the results. I recommend them highly in conjunction with our Archetype work, both in the United States and Canada.
Dr. G.C. Rapaille, CEO,
Archetype Discoveries Worldwide
It is easy to quickly discover the value of the yin/yang qualities of the Thelma and Hugh team. Both contribute from very broad (and unique) disciplines and deep pools of experience. And combined, they're more than their sum. I am continuously surprised at the dead-on strategic insights they are able to discover and translate for our business purposes - often within strict time and money contraints. And while seemingly operating at the outer fringe of ideas, they nevertheless continually impact our core understanding of any given topic. Even when I consider the wide array of resources available to tap into, I find their richness of work remains unmatched.
Darryl Dougan, Director, Strategic Market Research,
Morgan Stanley, New York
Hugh provides a unique talent that enabled us to derive truly actionable insights for our insurance program clients. We were able to deliver value in the areas of product development and retention for two of our prestigious clients. I would highly recommend Hugh.
Wendy Bell, Director of Marketing,
Assurant Solutions
You helped me greatly in launching myself into this new and successful business, thank you Hugh,
Managing Partner and owner
Know Your Shareholders